View all posts
Top 4 reasons to dust of your debit card this holiday season.
Published: 12/03/2019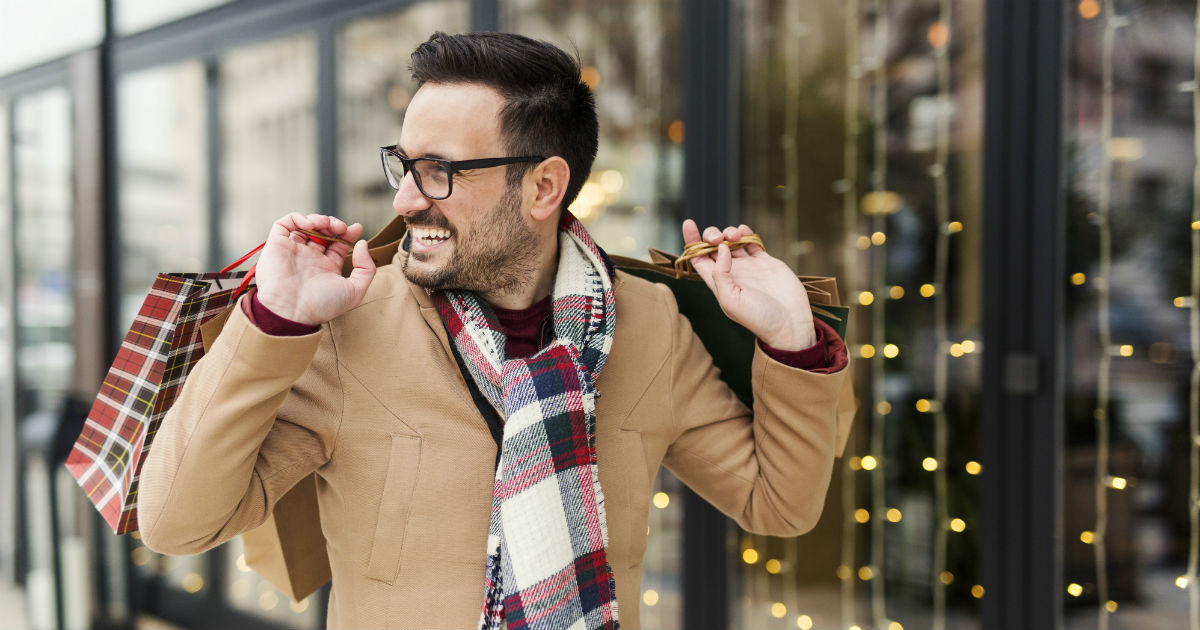 Reason #1: Scammers know your life is busy.
It can take up to 120 hours of work to get your identity back. Do you have 120 hours this holiday season? Pair your online banking with our Shazam Bolt$ app and you can set up notifications to know the minute your card was used. If it was not you, you can turn your card off immediately from your phone. Then call us!
Tap here to set up your notifications.
Reason #2: 10 debit card transactions helps earn a higher interest rate for those of you with Kasasa Cash checking account*.
Remember there are three components to earning your rewards: at least 1 direct deposit or ACH Payment transaction, be enrolled and agree to receive eStatements, and finally have at least 10 debit card purchases.
Tap here
to access the calculator. Enter your average checking account balance to see how much you're earning.
Reason #3: Keeping to a budget this year? No need to download an additional app.
Don't want to overspend on Christmas decorations this year? Your Profinium online & mobile banking already have a budgeting tool built into the app and will even show accounts from other financial institutions.
Reason #4: No need to fear your credit card statement in January!
We get it. Swiping a card is easy, tapping the purchase button is even easier...until the bill comes a month later. Update online accounts with your debit card and not only will that keep your budget in check but you won't have to dread the conversation of how to pay off the credit card in January.
Cheers to making your amazing holiday season possible.
***********************
Kasasa Cash Checking: *APY=Annual Percentage Yield. APYs accurate as of March 19, 2020. Rates and rewards may change after account is opened. Minimum to open is $100 for Kasasa Cash and $10 for Kasasa Saver. For KasasaCash, if qualifications are met each monthly qualification cycle: (1) Nationwide ATM fees incurred during qualification cycle will be reimbursed up to $20 and credited to account on the first business day following the end of each qualification cycle; (2) balances up to $15,000 receive APY of 1.17%; and (3) balances over $15,000 earn 0.21% interest rate on portion of balance over $15,000, resulting in 1.17% - 0.34% APY depending on the balance in the account. If qualifications are not met on Kasasa Cash, all balances earn 0.10% APY. Qualifying transactions must post to and settle to the Kasasa Cash account during each monthly qualification cycle. Transactions may take one or more banking days from the date transaction was made to post to and settle to an account. ATM-processed transactions and transfers between accounts do not count towards earning account rewards. "Monthly Qualification Cycle" means a calendar month ending on the last business day. Fees may reduce earnings. If you close your account before rewards are credited to it, you will not receive the rewards. The advertised Kasasa Cash APY is based on compounding interest. If you have a Kasasa Saver Account attached to your Kasasa Cash account interest is not compounded. Interest earned in Kasasa Cash is automatically transferred to Kasasa Saver on the day following the day interest was credited to your Kasasa Cash account and does not compound. Actual interest amount paid may be less than advertised Kasasa Cash APY. The Kasasa Saver APYs may be less than Kasasa Cash APYs. Limit one account per SSN. Contact a Personal Banker for details.