Thank you for the opportunity to deliver a legendary experience. 

Laura Koch
Chief Human Resource Officer
Put Your Trust in Erica.
Refinancing your home mortgage can be a big decision and working with the right mortgage lender is so important! It was an easy decision for me to go to my teammate at Profinium, Erica Berhow. She is thorough, friendly, clear in her communication, professional, fast, and does an AMAZING job! I highly recommend Erica to anyone who is thinking about a home purchase or refinancing! You'll be glad you put your trust in someone like Erica, who does business with integrity and values your needs!
I came to Jannell with a difficult situation: one of my parents died less than a year before and my remaining parent needed a home that was safe for them, and with a process that was easy for my parent to understand. I was hesitant to navigate the process of applying for and taking out a mortgage for them. Jannell made the process so easy for us with her clear and concise in her communication, and in answering our questions in a simple manner for my parent to understand. She was there each step of the way. I couldn't have asked for a better experience. Jannell truly cares about the people she is working with, and I highly recommend her and Profinium.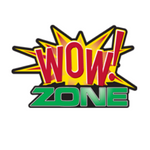 Pam DeMarce

WOW! Zone
Relationships that Matter!
"As a business owner, I often am asked "what is the most important item for running your business?". My immediate response is having a bank that is interested in working with you and working for you on your behalf. We are so pleased to have this relationship with Mark Mitzel. I know I can pick up the phone and talk with Mark and he will do whatever he can to help us out. Mark is truly working on behalf of our business and it is greatly appreciated."