Thank you for the opportunity to deliver a legendary experience. 

Laura Koch
Chief Human Resource Officer
Put Your Trust in Erica.
Refinancing your home mortgage can be a big decision and working with the right mortgage lender is so important! It was an easy decision for me to go to my teammate at Profinium, Erica Berhow. She is thorough, friendly, clear in her communication, professional, fast, and does an AMAZING job! I highly recommend Erica to anyone who is thinking about a home purchase or refinancing! You'll be glad you put your trust in someone like Erica, who does business with integrity and values your needs!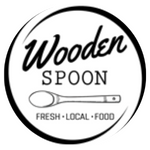 Natasha Frost
President & Owner , Wooden Spoon
Going the Extra Mile.
Mark, thank you so much for everything that you do. You have been there as a cheerleader and problem-solver as Nicole and I navigated a path of twists and turns. You went the extra mile to advocate for us as a small business. We are so, so grateful for you and how you approach our banking relationship.
Josh & Mara Halverson

Owatonna, MN
Committed to Seeing Things Through.
At the time our project started, we had no idea how in-depth the partnership would become nor how beneficial it would be by having someone, such as Taylor Herman, so committed to seeing it through its completion. From day 1, Profinium - Owatonna was at our family's side providing ideas, products, and solutions for our monetary needs. This not only alleviated financial concerns but created a long-lasting relationship of support. Without the involvement of Profinium - Owatonna, the completion of our home would not have been possible. As a result, our family will continue to promote Profinium - Owatonna.
Donny & Kendra

Mankato, MN
Without a Doubt We Will Recommend!
First and foremost our extreme gratitude to Jeremiah Gaul for all his hard work and experience as an excellent loan advisor. Without your help our dream of owning a home wouldn't have came true. For that we are deeply appreciative for everything that Jeremiah has done to help us own our first home. We without a doubt will be recommending Jeremiah to all our family and friends we can't thank you enough. Keep up the good work.
Smart, Efficient, and Very Responsive!
My partners and I sincerely appreciate and highly value all Profinium has done for our businesses. We have been very busy the last few years with the high volume of transactions we have completed.  We were able to take advantage of the opportunities in large part thanks to Profinium! Our business model is complicated and Paul Osdoba just 'gets it' and ensures his team does too. I also enjoy working with Lisa Kletschka on all sort of general banking needs. She is smart, efficient and very responsive!
Gail Buckingham

Owatonna, MN
Jannell and Her Crew Were the Glue! 
"We had a closing today with Profinium lender Jannell Tufte. Jannell and her crew were the glue to this closing. When near closing details painted a black cloud on the situation and perhaps creating a delay of several weeks, the wheels of motion were put in place by the Profinium staff. Praises are being sung, and an out-of state family have a home to call their own in our community. Thank you Profinium! AMAZING IS POSSBLE!!"
Great Staff, Great Service.
"We have worked with Profinium for 10 years. They are by far the best bank we've ever worked with. Great staff, great service. Thank you!"
Absolutely the Best!!
"My wife and I had several issues with our loan process and we were recommended to go to Jannell. All I can say is that it was the best recommendation I have ever gotten. Jannell took care of everything and handled it with ease all the while keeping us informed on everything and handling it all with the utmost professionalism. I cant say enough great things to put in perspective at just how amazing she is but believe me you will not find anyone better to handle the process."
Thad Shively

Fairmont, MN
Profinium Gives Me Amazing VALUE!
"Working with Profinium has been a very rewarding experience because of the value they bring to me and my business. I enjoy the relationships I have built with so many of the staff, and appreciate being known by name and not a number. They also make it easy for us to do business with them, by cutting through the red tape and taking a common-sense approach, but doing it in an amazing way.
I think our community gets a lot of value from Profinium too, especially all of the sponsorships and efforts they support that are important to making our community so great."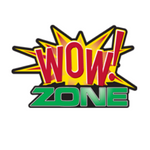 Pam DeMarce

WOW! Zone
Relationships that Matter!
"As a business owner, I often am asked "what is the most important item for running your business?". My immediate response is having a bank that is interested in working with you and working for you on your behalf. We are so pleased to have this relationship with Mark Mitzel. I know I can pick up the phone and talk with Mark and he will do whatever he can to help us out. Mark is truly working on behalf of our business and it is greatly appreciated."